 WELCOME TO THE BEST SLEEP OF YOUR LIFE.
Here's everything you need to know about your new mattress, so you can rest easy.
On behalf of our entire team, I'd like to officially welcome you into the WinkBeds family.

Your new mattress was proudly handmade in the U.S.A. by skilled mattress-makers using the finest quality, American-sourced materials. It's a piece of American craftsmanship you'll enjoy every night.

I'm wishing you wonderful nights of sleep, and even better days awake.

Dan Adler
Founder & CEO
Setting up your WinkBed is simple & easy.
Before you do anything, we recommend gazing at the box containing your new mattress and taking pride in your excellent decision (even if the box may have gotten a little roughed up during shipping!)
From box to bed in 5 minutes
Get ready for the best sleep of your life!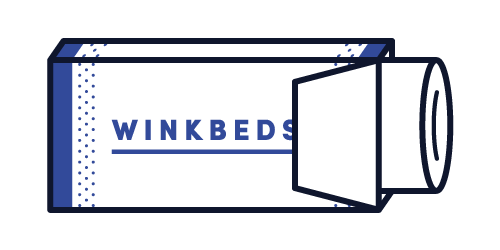 1
Unbox
Slide the bed out of its box onto your frame/platform. It helps to lay on its side. Careful, it's heavy!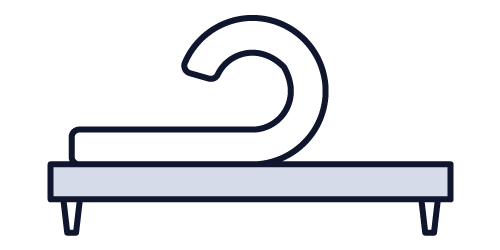 2
Unwrap
Unwrap the outer plastic wrap, unfold the rolled-up bed and position it on your frame.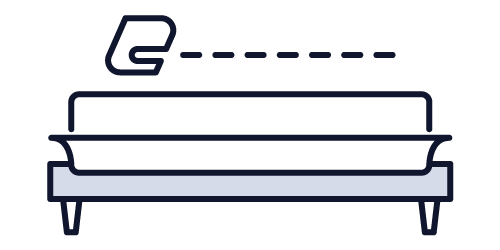 3
Remove
Find the end of the inner plastic wrap and carefully cut it open with the razor provided.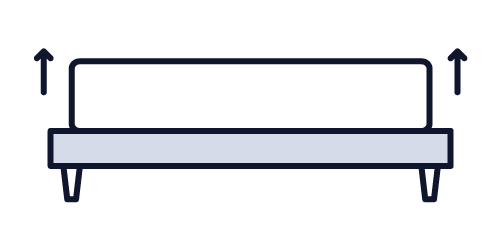 4
Position
Remove plastic wrap, position bed and re-align fabric along the corners by pulling upward.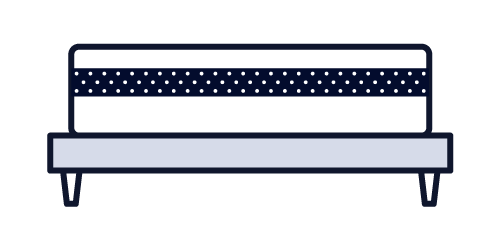 5
Enjoy
Once the bed is fully expanded, hop on, relax and enjoy!
A new mattress is like a new pair of shoes

Your WinkBed is designed to break in and adjust to your body as your body adjusts to it. Please save your first impressions and sleep on the bed for a few nights before making any judgements.

We promise, it'll be worth it!
TO CARE FOR YOUR WINKBED, THERE ARE A FEW THINGS IT LOVES...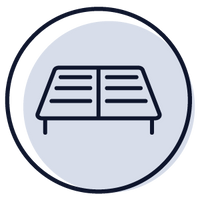 Putting your bed on a poor or worn-out frame will keep you from the full WinkBeds experience. A strong center support beam with legs is crucial.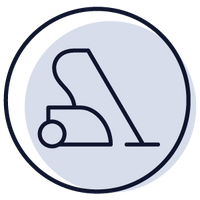 As with all mattresses, dust and dander can build up, so we recommend using the upholstery attachment on your vacuum every few weeks to keep your bed fresh.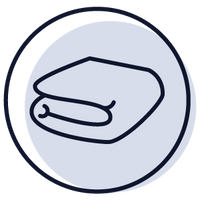 While not required, a good mattress protector can help keep your WinkBed fresh, clean and stain-free, and greatly extend its lifespan.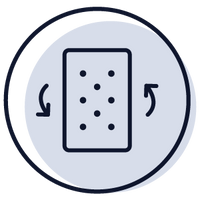 Most of all, your bed loves a good spin.
All mattresses go through a normal break-in period. To help your WinkBed break in evenly and prevent indentations, we suggest rotating it every 2 weeks for the first 3 months, then every 2 months thereafter.

Rotate every 2 weeks the first 3 months

Rotate every 2 months thereafter
We've officially got your back (for life).

Yes, it's true! Your new WinkBed is covered by an unprecedented Lifetime Limited Warranty for as long as you own it. It's just one more way we're helping you sleep better than you ever have.
Read Our Lifetime Warranty
OUR "ANY REASON" 50% OFF REPLACEMENT GUARANTEE
Your new mattress is guaranteed to stay factory fresh and comfortable for life. But if your needs change and you later decide you want something firmer, or softer, or simply want to refresh your mattress, we've got you covered.

After your trial ends, as a member of the WinkBeds family, we'll replace your original mattress with a brand new one in the same size for just 50% of the current retail price.

That's our promise to you. Family treatment.

This offer is limited to one replacement per household, and all sales are final.

NOT LOVING YOUR MATTRESS? NOT TO WORRY! WE'VE GOT AN EXCHANGE PROGRAM.

If you're uncomfortable after a few weeks, let us know. We make several bed models in varying firmness options (softer, medium, firmer, plus), and we won't sleep until you're getting the best sleep of your life.

If you're interested in exchanging your mattress, simply reach out and we'll get you taken care of.
OUR MOST COMMON FAQS
Have a question that's not here? Reach out to us and we'll get you an answer ASAP.
What's included in the 120-night risk-free trial?
Sleep on our mattress for 120 nights. If you don't love it, we'll give you a full refund and arrange to pick it up, at your convenience, for free. Since this is the most generous free trial period in the industry, and we have to set a limit somewhere, we just ask that you sleep on the mattress for at least 30 nights before you make a decision. Sound fair?
Please note the 120-night trial applies to orders placed after July 25, 2018. The Platform Foundation, The WinkBase, Heavy Duty Bed Frame, Cotton Sheet Set, and BreatheCool mattress protector are not covered by the 120-night trial.
If a WinkBed is returned, the customer and shipping address will unfortunately not be eligible for additional 120-night trials. The trial is limited to one mattress per customer and household shipping address.
If you exchange one mattress for another, you'll receive a 60 night trial on the second mattress you try.
Do I need a box spring/foundation?
We highly recommend that you match the quality of your new mattress with our platform foundation.
Old boxsprings or foundations tend to become misshaped and may not provide sufficient support. It may appear that your new mattress is "sagging" when the problem may be due to an inadequate or non-supportive foundation. While the purchase of a foundation or platform is not required, it ensures the mattress remains in good condition and that it feels the way it is supposed to feel.
For the perfect compliment to a WinkBed, we sell an accompanying platform foundation. The platform foundation is 15″ in height when used with the included legs, or 7.5" in height when used without the legs, and can be used with or without an existing bed frame.
The platform foundation ships via UPS and is easily assembled with no tools required.
Will my mattress work on my existing boxspring or foundation?
We generally recommend purchasing both the mattress and platform. However, if your box spring/foundation is in very good condition, meaning it's sturdy, has no sagging, and remains a rigid and even surface, it should work fine.
Can I use mattresses from WinkBeds on a platform bed or a bed with slats?
Yes, our mattresses will work just fine on a platform or slatted bed frame. We strongly recommend that you double check to make sure your bed frame has a rigid center support. If you are unsure about the level of support your bed frame provides, we strongly recommend that you purchase a platform foundation to ensure adequate support.
Do I need to wait to use my WinkBed after opening it?
No need to wait! Your WinkBed is ready to use right out of the box.
Should I flip or rotate my mattress?
Most mattresses go through a break-in period where the foams begin to soften up with normal use. To elongate the life of your mattress and make sure the foams break in evenly, we recommend rotating your mattress every two weeks for the first three months, then every 2 months thereafter.
WinkBed mattresses are not designed to be flipped, only rotated.
Do I need a mattress protector?
While not required, a good mattress protector can help keep your WinkBed fresh, clean and stain-free, and greatly extend its lifespan.
How do I clean my mattress?
As with all mattresses, dust and dander can build up, so we recommend using the upholstery attachment on your vacuum every few weeks to keep your bed fresh.
The perfect pairing to take bedtime to the next level
Best Seller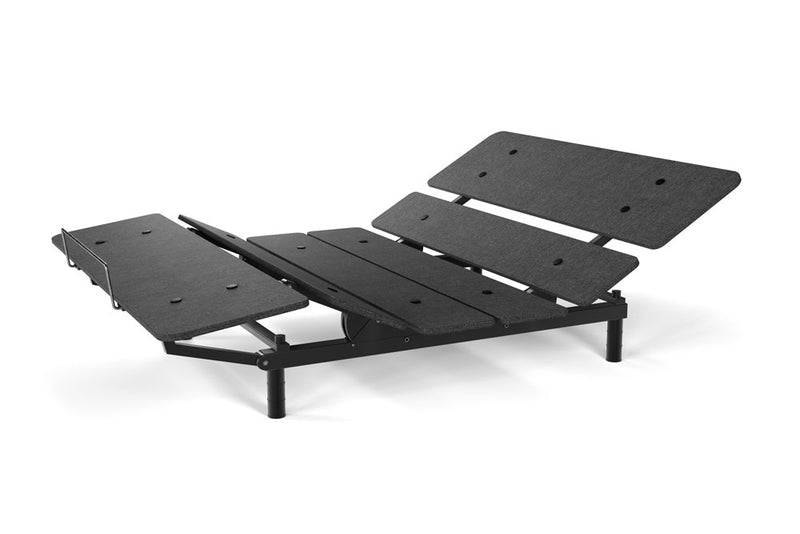 The Adjustable WinkBase 2.0
Our best-selling, single piece adjustable base, with a one-touch remote for your ideal position.
From: $949
Shop Now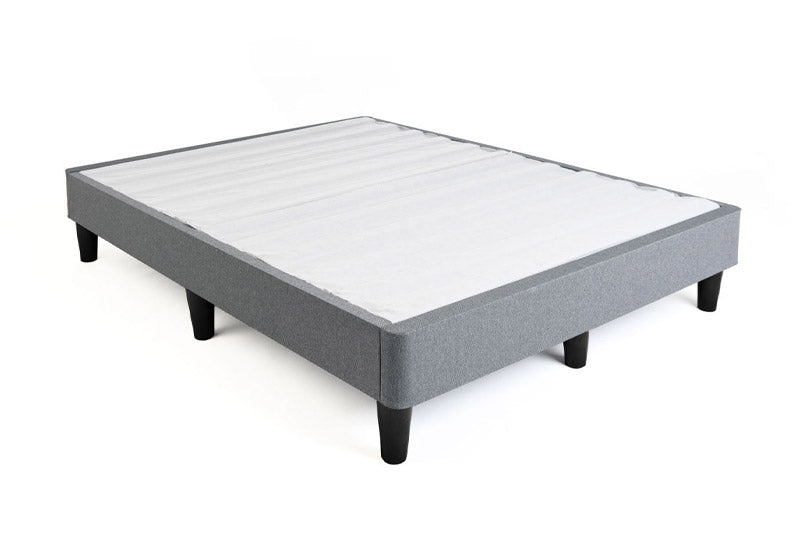 The Platform Foundation
Designed for simple assembly, beauty and function, with optimal support and durability.
From: $279
Shop Now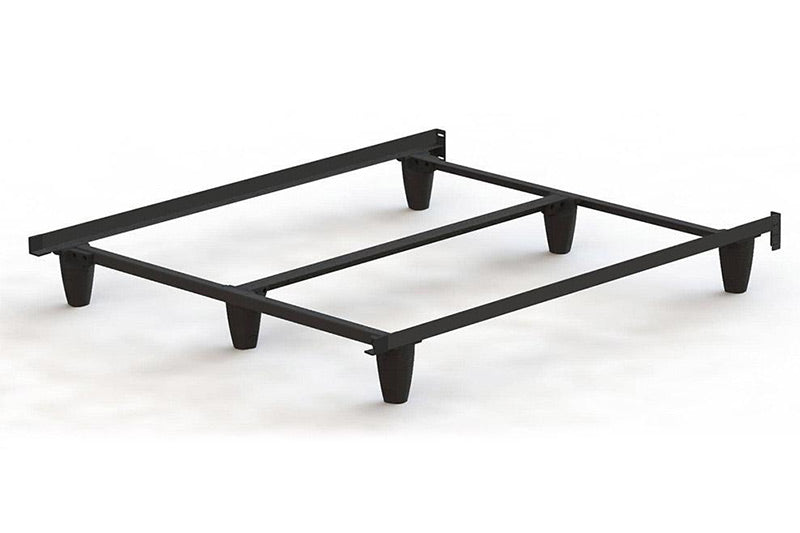 The Heavy Duty Bed Frame
Crafted from fiberglass-infused resin and capable of supporting 2,500 lbs with no motion transfer.
From: $150
Shop Now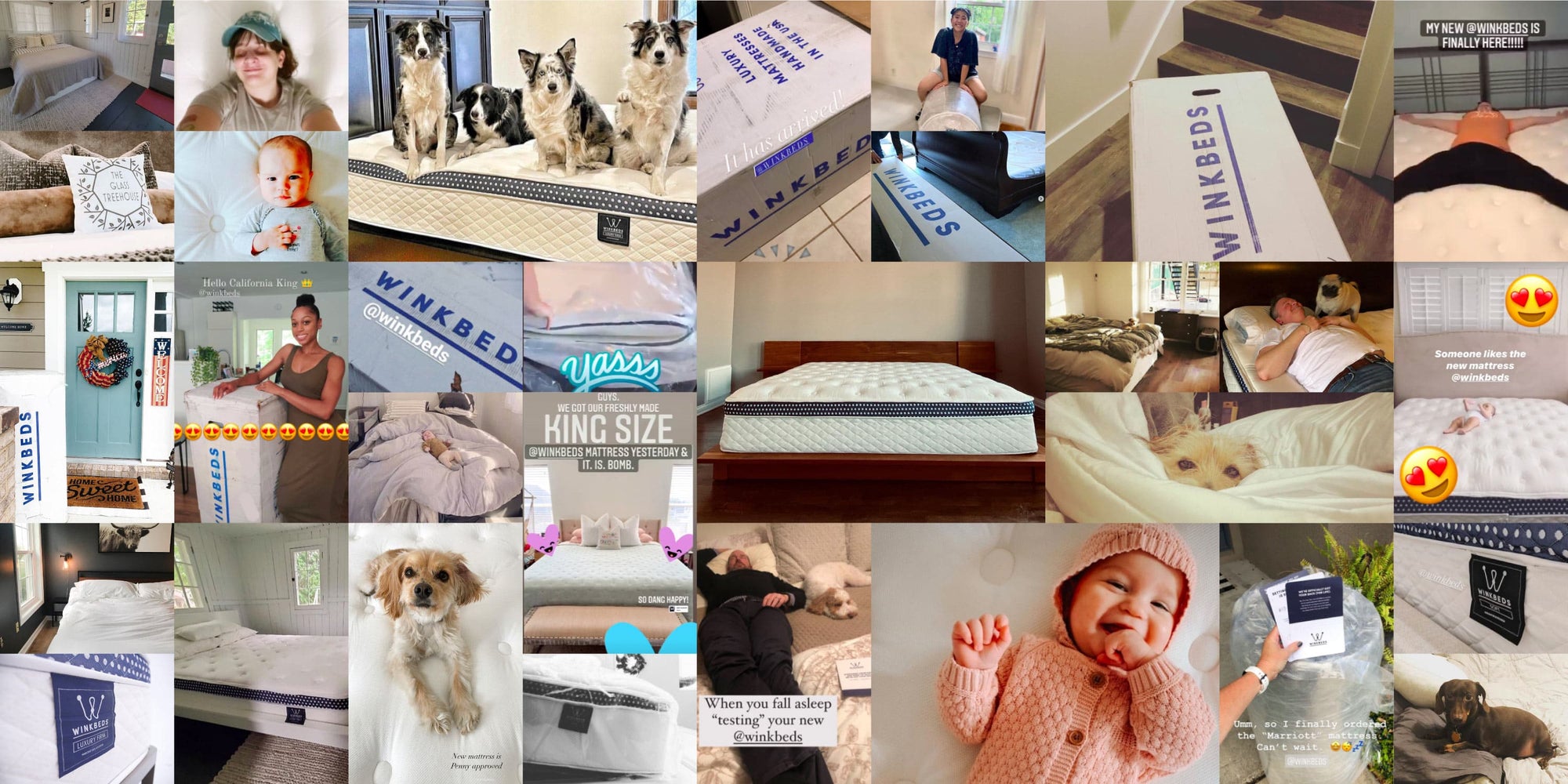 OUR MISSION IS TO BE THE WORLD'S MOST PEOPLE-CENTRIC BEDDING COMPANY. YOUR HAPPINESS AND COMFORT IS OUR FOCUS, 100%.

If we can make your experience better in any way, please don't hesitate to get in touch.

Call or chat our Customer Care Team M-F, 8am-7pm ET, or email us anytime.